National AGRI-Business EXPO 2016 – Marine Science Award Ceremony
| | |
| --- | --- |
| Authored by: | Ministry of Agriculture and Marine Resources |
| Source: | Ministry of Agriculture and Marine Resources |
| Date: | April 18, 2016 |
The Ministry of Agriculture and Marine Resources held its 2nd Marine Science High School Award Ceremony on 14th April, 2016 at Pilgrim Baptist Church, St. James Road.  The Award Ceremony marks the final event of the activities surrounding the National Agri-Business Expo 2016.
The five (5) Senior High Schools who competed in the competition were awarded trophies and prize monies.  Each participating school was required to research a specific Marine Science topic, develop, design and create a visual display geared towards educating the public.  C. V. Bethel Sr. High won first place with their depiction of the Nassau Grouper, Central Andros High received the second place with the marine habitat depiction of the Mangrove Ecosystem and Anatol Rodgers Senior High placed third with their depiction of the Coral Reef Ecosystem. Trophies and prizes were donated by: The Young Marine Explorers, The Bahamas National Trust, Bahamas Reef Environment Education Foundation, Bahamas Marine Mammal Research Organization, The Nature Conservancy, Atlantis Resorts Water Features Department, Tropic Seafood Ltd, Heritage Seafood Ltd., and The Sign, Post & Trophy Case.
Bringing remarks was the Minister for Agriculture and Marine Resources,  the Hon. V. Alfred Gray, who congratulated the winners, and runner-ups.  He also acknowledged and thanked the other schools who participated.  Commending them for their efforts and encouraging them to pursue studies in Marine Science as it is an important area of study especially for The Bahamas, he also beseech them to pursue whatever field of study that may interest them as all work is honourable as long as it is honest.
Director of Marine Resources, Mr. Michael Braynen also addressed the students.  He encouraged them to focus on what is possible as Marine Science has evolved over the years.  Reflecting, he recounted to the students that years ago when he decided to study Marine Science it was a subject that was not taught at any school in The Bahamas, nor was there a career path in the public or private sector for Marine Scientist.  Job opportunities were limited.  However, that is changing and it starts with initiatives such as the Marine Science Competition as it brings about an awareness of Marine life to students and the public at large.
Also being recognized at the Award Ceremony were five (5) trailblazers in the field of Marine Science in The Bahamas.  They are Dr. Vallierre Deleveaux, Marine Biologist and Director of Marine Resource Development at the Bahamas Agriculture and Marine Science Institute (BAMSI); Krista Sherman, Marine Scientist currently pursuing a Ph.D in Biological Sciences at the University of Exeter. Vanessa Haley-Benjamin, Marine Biologist and part-time lecture at The College of The Bahamas; Lakeshia Anderson hold a Bsc in Marine & Environment Science from Hampton University, Virginia and is a Parks Manager for the Bahamas National Trust, Grand Bahama; Kristin Williams, a graduate of the College of Charleston is the Executive Director at Friends of The Environment.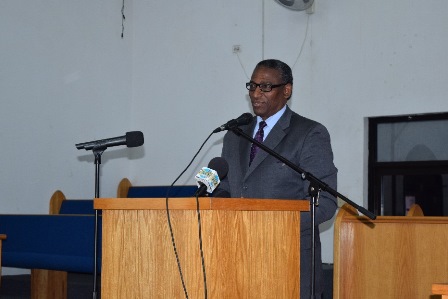 Hon. V. Afred Gray, MP – Minister of Agriculture and Marine Resources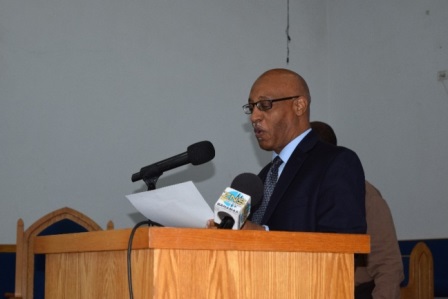 Mr. Michael Braynen – Director of Marine Resources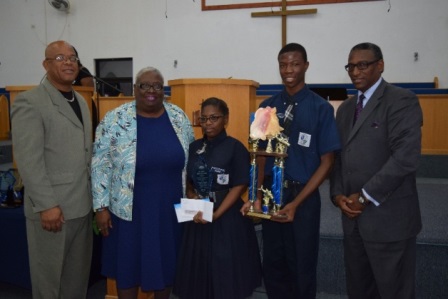 C. V. Bethel Sr. High – Winners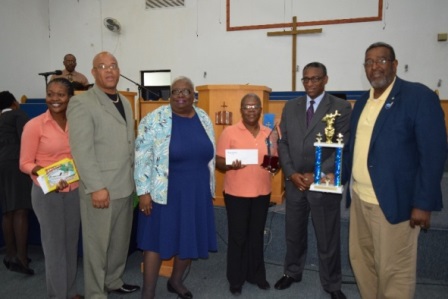 Tropic Seafood Ltd.  Receiving on behalf of Central Andros High School – 2nd Place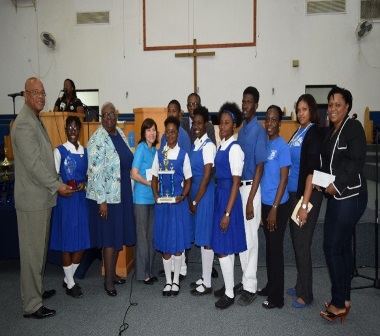 Government High School – 3rd Place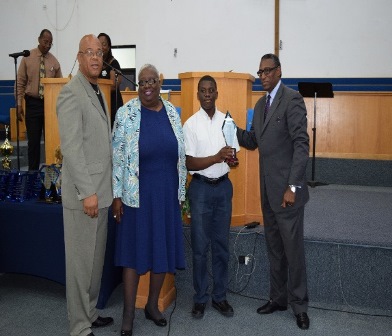 Anatol Rodgers Sr. High Participant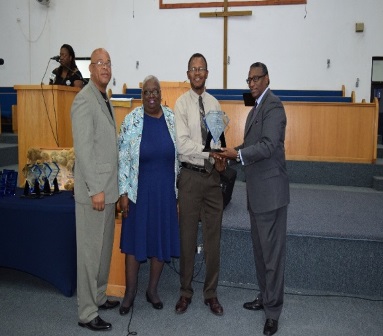 Dr. Vallierre K. W. Deleveaux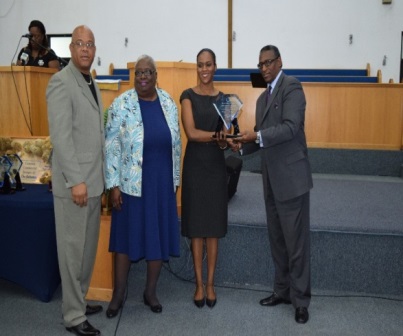 Receiving on behalf of Miss Krista Sherman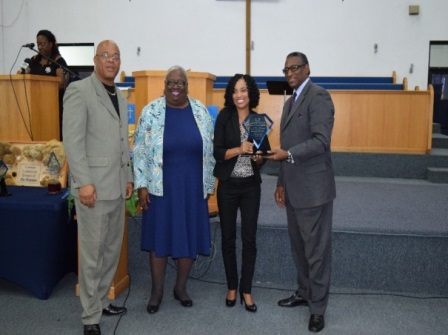 Vanessa Haley-Benjamin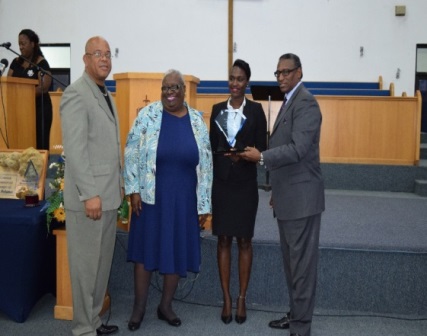 Lakeshia Anderson