Protecting Children, Everyone's Job' is Child Protection Month Message
| | |
| --- | --- |
| Authored by: | Bahamas Information Services |
| Source: | Bahamas Information Services |
| Date: | April 6, 2016 |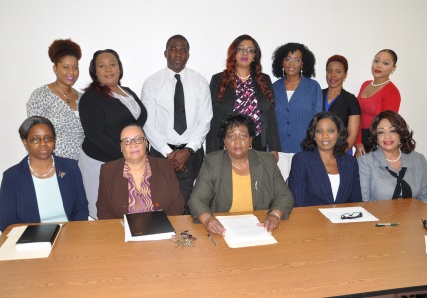 FREEPORT, Grand Bahama — The month of April has been designated 'National Child Protection Month,' the Ministry of Social Services and Community Development announced during a press conference in Freeport, Grand Bahama on Tuesday. To mark the month — held under the theme, "Protecting our Children, Protecting our Future" — a number of activities have been scheduled to urge public awareness that it is everyone's job to protect and safeguard children.
Among the activities scheduled for the month are a church service at Christ the King, a seminar on the Child Protection Act/Domestic Violence Act, the launch of Parenting Group-Family Services supplemental to national parenting, and a panel discussion for senior high school students on Dating Violence.
The Child, Family and School Welfare Department will hold a symposium geared towards assisting parents who believe their children are in toxic relationships. The Department will also target the trend of truancy in the school.
The Placement Division of the Ministry of Social Services and Community Development's primary focus is to recruit foster care for abused children that will provide a substitute family for them.
Shown seated during the press conference from left are: Patrice Mack, Chief Welfare Office; Dorothea Gomez, Chief Welfare Officer; Paula Marshall, Assistant Director; Fran Brice, Chief Welfare Officer; and Rochelle Minnis, Senior Welfare Officer. (BIS Photo/Vandyke Hepburn)